Missions Supported by Laser Ranging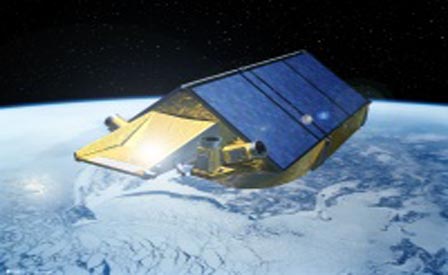 CryoSat
Geodetic Satellites
Remote Sensing Missions
Global Navigation Satellite Systems (GNSS)
Experimental Satellites
First circular for 20th ILRS Workshop released - GFZ Potsdam and the International Laser Ranging Service (ILRS) are pleased to announce that the 20th International Workshop on Laser Ranging will be held in Potsdam Germany during the week of October 09-14, 2016 at GFZ Potsdam, Telegrafenberg. The first circular has been released.
Article published in EPJ-C - The article, "A test of general relativity using the LARES and LAGEOS satellites and a GRACE Earth gravity model," (Ciufolini et. al.) has been published in the March 2016 issue of the European Physical Journal-C. Furthermore, a figure from this paper has been selected for the cover of that issue.
The passing of Dr. Bob Coates - We are saddened to report the passing of Dr. Bob Coates, a long time colleague in the field of space geodesy. Bob was the Project Manager for NASA's very successful Crustal Dynamics Project (CDP). Bob helped advance the SLR and VLBI technologies at NASA GSFC, incorporating them as the key measurement components of the CDP, which succeeded in describing the relative motions of the Earth's plates with unprecedented accuracies. He will be remembered for his many contributions in both science and engineering, and for his guidance and encouragement to those who worked in the program.
ILRS Networks and Engineering SC Forum - The ILRS Networks and Engineering Standing Committee (NESC) has created an online forum to allow colleagues to discuss issues, develop ideas, pose questions, and ask for or provide advice. Although the forum was created within the NESC, membership is open to the ILRS community in general. The forum is accessible at: http://sgf.rgo.ac.uk/forumNESC/.
Geodesy, Astronomy and Geophysics in Earth Rotation (GAGER2016) - A Joint IAU/IAG/IERS Symposium, Wuhan, Hubei, China, July 18-23, 2016
International Symposium on Geodesy and Geodynamics (ISGG 2016), Tianjin, China, July 22-25, 2016
IAG/CPGPS 1st International Conference on GNSS+ (ICG+2016), Shanghai, China, July 27-30, 2016